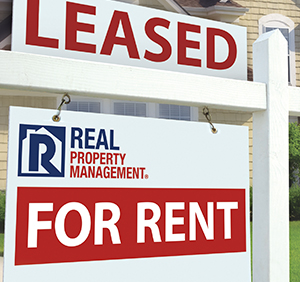 If you are looking for property management Howard County you've come to the right place. We also offer our wide range of property management services in Ellicott City and Columbia. No matter if you own 1 rental property or 100, we can handle your portfolio in a professional manner that will even exceed your expectations. Below is an overview of the services that we provide all of our Howard County Clients:
-Filling Vacancy's
As a local national property management service, we have the ability to showcase your property to a large number of potential tenants. We will not only advertise your properties online and offline but also offer guided tours of your Howard County properties to interested parties.

-Tenant Screening
We know that simply finding a quality tenant in Ellicott City or Columbia is not enough. Unfortunately, many potential tenants have a track record for not paying rent on time and/or causing damage to the property. For this reason, we employ strict screening methods to ensure that the person or people who will occupy your home will treat it as their own. Our screening method includes criminal, credit, income, employment and rental history screening to ensure that the person who will be living in your home is honest, clean and gainfully employed.
-Streamlined Rent Collection
We offer centralized accounting and streamlined rent collection, which makes it easy for tenants to pay rent and for homeowners to collect the funds that are their due.

-Maintenance Service
All repairs are handled in a fast, reliable manner to ensure that small problems do not become worse. We keep costs down so that Howard County homeowners do not have to pay a high bill to keep a home in good repair. Our fast, efficient home repair service also keeps tenants happy, thus increasing the likelihood of good tenants continuing to rent your Maryland properties.

-Regular Property Inspections
We understand that your Howard County properties are valuable and ensure that they remain this way by carrying out regular internal and external property inspections. Inspecting the home on a regular basis not only ensures that tenants are treating the home properly but also enable us to catch small maintenance problems and treat them before they become large, expensive issues. We give all tenants advance notice of the inspection and ensure that these are done in a non-disruptive manner; once again, this helps to keep tenants happy and thus reduces tenant turnover.
Why Work with Us
While there are numerous property management companies in Howard County that one could choose to work with, Real Property Management Prime stands out for several reasons.
To start with, our sole job is property management. This means that are our staff members are completely dedicated to caring for your properties. Making property management our sole focus enables us to provide a high level of customer service and ensure that properties are consistently cared for in an efficient, effective manner.
The fact that we are a national company and a proud member of the National Association for Residential Property Managers is yet another plus. We are established, reputable and have earned a reputation for providing a high level of service to local and national property owners over the last twenty years. Unlike small, lesser known firms that handle property management Howard County, we are not only trustworthy but also well equipped to handle difficult property management Howard County problems such as major property repairs, evictions, legal issues and regulatory problems.
Yet another reason why many homeowners are happy to entrust their Howard County properties to our care is the fact that we not only use cutting edge technology to provide a high level of service but regularly update this technology to ensure that homeowners and tenants alike receive what they need, when they need it. We use an internet-based rental collection/distribution system and offer both an owner and tenant portal for ideal customer service. Your account on the portal is totally secure at all times and we update it regularly with information regarding finances, past and upcoming maintenance jobs and detailed monthly reports.
Our high level of customer service is yet another point in our favor. Unlike some Howard County property management services, we are happy to listen to your suggestions, input and even complaints. We offer a 24/7 hotline that you can call anytime, for any reason. Our large, dedicated in-house team also provides various forms of legal assistance to homeowners such as owner 1099 preparation, monthly independent CPA audits on all owner trust accounts and risk mitigation services. As our team members are experts in the field of Howard County housing regulations, we can also help you avoid expensive, hard to resolve regulatory issues.
Managing one or more rental properties takes a lot of time and work. While some homeowners opt to handle property management without professional help, many have found that hiring a property management service can save them a lot of time, hassle and even money. This is particularly true for homeowners who do not live in the Howard County area; even so, many Howard County homeowners and investors are more than happy to have a professional, cutting edge service provide top quality care at competitive prices.
Real Property Management offers numerous Howard County property management services under one roof. What is more, we have a reputation for providing great customer service to tenants and homeowners alike.
Those who are interested in learning more about what we do and how we do it are welcome to call us at 410-415-1736 or get in touch via the contact form on our website. We provide a free property consultation to all interested parties, with no obligation to hire us to manage one or more of your Howard County properties.
Real Property Management Prime
Howard County MD
410-415-1736
Wine Fitness, Barbera side effects of anavar coconut oil for hair and skin care – fitness secrets
md002.realpropertymgt.com
We are pledged to the letter and spirit of U.S. policy for the achievement of equal housing opportunity throughout the Nation. See Equal Housing Opportunity Statement for more information.